Top Content Title
This is an additional section to be able to add content
Music Uploading Instructions
To register your music for competitions utilizing the NEW Skate Canada - Saskatchewan online competition music registration system, please have the following information ready before proceeding:
Short Program (for applicable categories) and Free Program music in an MP3 file
Time of Program
Please note: For Dance & Pairs, only one (1) partner needs to register music for a given category
Select the Event category you would like to register for and click "Register"
If you have multiple skaters in your account, select the skater that will be registering for the appropriate event
A selection box will pop up where you will be prompted to choose your music file for upload.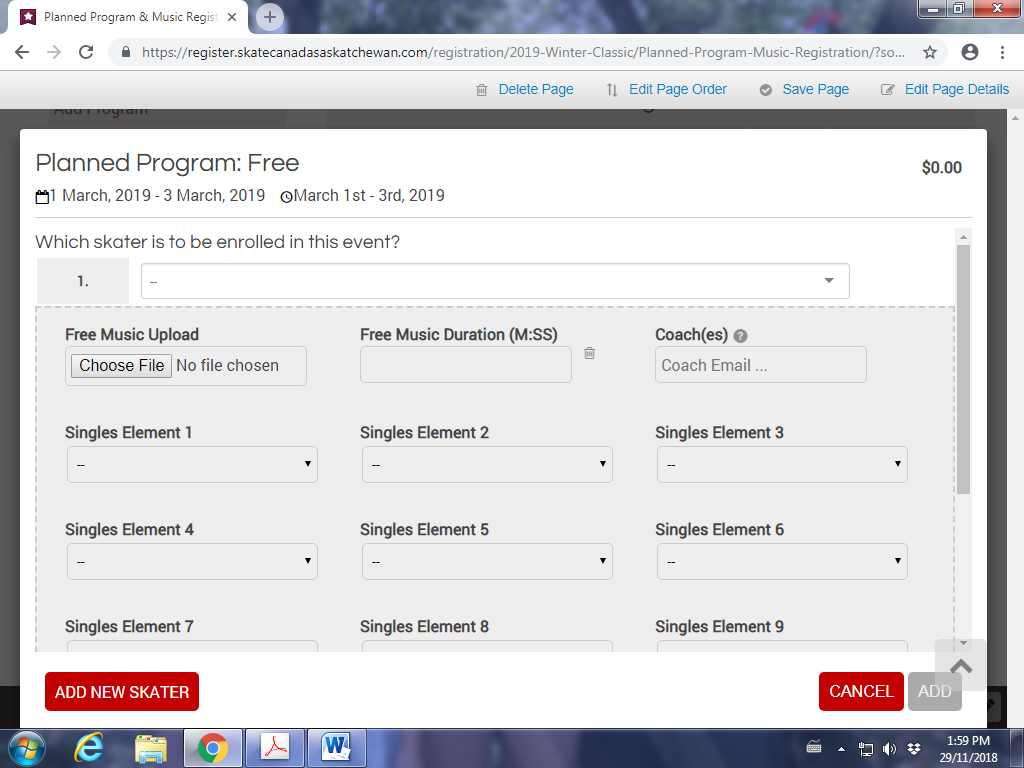 Confirmation Of Registered Events and Skater Details:
Confirm the events, skaters details and music files in your shopping cart. If the events are correct, click "Add"

Please note, once registration is complete, you will NO longer be able to change your music files, Please ensure the version uploaded is the version the skater is intending to compete with.
Bottom Content Title
This is an additional section to be able to add content